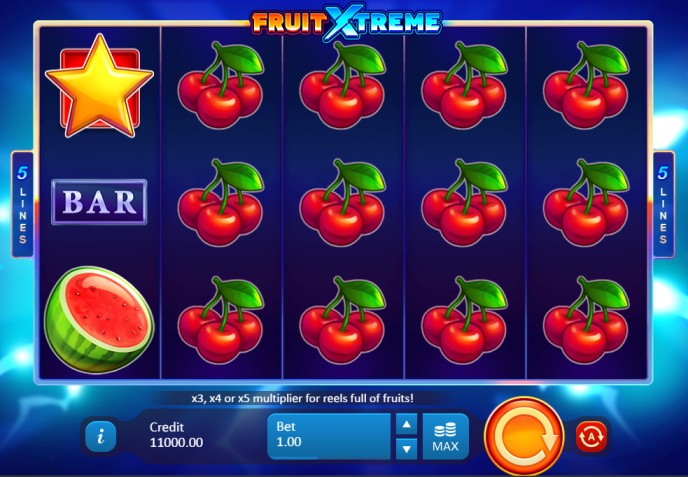 You have acquired a casino domain but now you don't know how to start your project?  Are you looking to make it in the casino affiliate business ?
This is s real-case scenario we came across when a client came to us with his project and required an initial plan which we provided free of charge. How did it go?
Firstly, we had a look at web archive to know a little more about the history of the domain. Web archive gives you a good insight and a chance to understand the site you are going to be working on. This particular domain had been an online casino for the past 10 years.

Secondly, through our tools we discovered that 82% of the anchor text were related to a Bingo Brand and that thousands of do follow links came from 3 domains only. Obviously our first recommendation would be to do a complete link audit to make sure the domain is clean before moving forward to the next step. Also, we need to rebrand the site to make it into a casino affiliate site.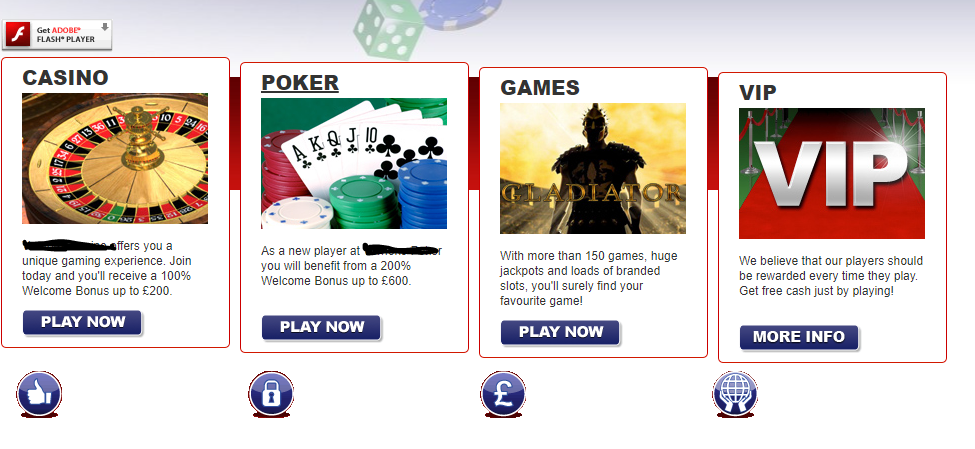 1. Complete Link Audit
We assume the client did a due diligence before acquiring the domain.  However, we need to do our own due diligence ourselves before moving on. I would recommend doing a thorough link-profile audit using a top tool which is just appropriate for this task. The tool we recommend it LRT or Link Research Tools.

What is LRT? What does it do?  Link Research Tools allows you to conduct a complete Link Audit and "Detox" your link profile. Through this tools we have found links we did not know existed. We tried other professional tools such as Ahrefs or Majestic or Free tools Search Console but they never picked up those old links and we needed to evaluate the risk versus the benefit of keeping them. Also, LRT allows you to manage your disavow files and speed up the whole process.

Here are the steps which we need to follow initially.
Analyse the complete backlink profile
Keep link profile free from toxic links
Increase organic traffic with clean links
In the first month we would focus on a complete site and link audit. Are there any broken links or redirects that needs fixing? Do we need to disavow some links? Only after the initial audits we can start planning content and traffic-building campaigns. We need to prepare the site so that can be ready to welcome new visitors which are looking to choose among the best online casino operators there are in Canada.
2. What kind of content do I need to start a casino affiliate site?
First, we checked the domain on web archive again year by year to see if there is any content which can be used or repurposed.  In this case we would look for evergreen content as promotions and news would be useless for this purpose. Some examples of content considered evergreen are "How To" Guides. We were unable to find any content which can be used to build a casino affiliate site. This means that we need to start producing new content. But what kind of content?
To start with, we would select at least 10 reliable operators and start ordering or producing casino reviews in-house. This is has to be done professionally and the online casino reviews need to be thorough. It means that we need to actually sign up and try the online casino in order to experience it for real before sharing our comments with our audience.

There are hundreds of casino affiliates out there so in order to stand out not only you need to build a brand but also do your job properly every step of the way or you are destined to fail. Some prefer quantity over quality and come up with dozens of reviews in order to populate the site as soon as they can. I am not against this strategy if you have the resources and do it correctly.
Make sure you select reliable operators otherwise you risk doing all the job for nothing. Over the past 20 years we came across some unreliable operators. Not too many to be honest as we knew how to recognise the signs of a bad operator, just like a seasoned poker player can tell when other players are bluffing. This is why it is vital to actually try the online casino as we write the reviews.
Depending on the market we are going to focus on, we need to be aware of the kind of content which is allowed to be displayed to our potential leads. For instance in UK the compliance is very stringent so you need to be aware of it before you go all-in in this market.  Some countries like Canada and New Zealand are more "approachable" so to speak, though things are changing fast and we need keep up to date with laws and regulations. This also means that competition is going to be tough.
3. Build Traffic and acquire Leads
Once you have all of your basics covered , your legal requirements sorted (privacy, terms and conditions and so on) and published a number of casino reviews you can start thinking about acquiring traffic. This can be done by some PPC campaign if allowed in the specific market. A PPC campaign can give an initial boost to the site which is in need of fresh traffic. We are aware that when it comes to gambling this can be a challenge but there are ways which helps to give you that boost that is needed to get things moving. One of those options would be to launch a marketing campaign with influencers or streamers on Twich. Again, we need to make sure we are up to date with of all the changes when it comes to using channels such as YouTube and Twitch for these purposes.
 Will this increase Traffic and visibility for potential money keywords in the different markets?
PPC or Influencer Marketing ?
If you have the budget then a PPC campaign or Influencer Marketing will definitely increase your visibility and traffic. However, we also want the site to start ranking for casino related keywords in Canada. The site has now very little traffic for branded keywords only so what we need to is do a keyword and SERPs research and see where we can get some organic traffic pretty fast.

Spoiler. If you are planning to rank for Online Casino overnight unfortunately this is not 1998 anymore and you are probably in the wrong business.
We need to spend time analysing the SERPs (Search Engine Results Pages) for Canada and see where we can find gaps, where competition is not as strong and where there is a chance of entering the first page in the shortest time possible. For instance, we discovered that for a certain casinos such as Nitro, Maneki or Lucky Days there is little competition and decent traffic volume. Well, this can be an opportunity.

Link Building or Traffic Building?
After we have audited the site properly and while waiting for more content to go live then we can start thinking about getting traffic through link building.

We need to be particularly careful at the initial stage as we do not only need links but we also need traffic. This means that getting a link for the sake of it isn't useful. We need links on content which gets organic traffic so that we have a chance of increasing our visitors which then convert into leads.
We don't waste your money on useless guest posts.  We work on quality.  We research and look for relevant content which is already ranking and try to get some exposure there where leads are more valuable. This can be done via a banner, an infographic or an update in existing content (niche edit). Link-building is part of our Traffic Building strategy.
What tools to use?
Depending on your budget we can use the following tools.
Search Console (FREE)
Google Analytics (FREE)
Screaming Frog (FREE) for site audits
LRT  for your link audits (Buy credits for your link audit). They also provide a FREE back link checker.
Ahrefs for site audits, competitors, everyday use and keyword research. Costs 91€ x month for a basic subscription.
Majestic for more link intelligence on competitors. (46.99€ monthly, lite)
Wincher for rank tracking (free trial) 24€ per month with starter.
HotJar (heatmaps) to improve your conversions.
Mindmeister for mind maps (Free version)
Trello to monitor content requests.
Slack to chat with free lancers.
Various Chrome extensions for outreach purposes.
Monitor your Competitors
We study and monitor our competitors, the pages, the keywords they are most successful with and where they get the most traffic from. What is their best content? Can we produce better? How is their content structured? Did they acquire a .ca domain and how did they organize their multi-language site? These are questions that need to be answered in order to enhance your strategy.
How do we measure success?
Well, we can see the traffic is increasing and the issue now is how well we are converting that traffic into depositing players. We need to make sure that Analytics are set up properly so that is is always clear where the traffic comes from, where visitors are coming from, if they CTAs are placed properly, what page they visit and so on.
There can be cases in which we get very little but targeted traffic and we will be getting very few but profitable leads which convert in long term revenue. Do not be alarmed if you do not see much happening in the first couple of months but make sure you see some improvements. This is what needed to keep improving, the initial booster in terms of revenue.
How long does it take to actually make it?
This is very difficult to answer. I would say that if you start from scratch you need to give yourself at least 6 months to see any decent shifts in SERPs and any revenue. Do not think you will make any in the first 6 months from SEO only unless you have the budget for PPC or other marketing campaigns.
Month 1 – Auditing, keyword strategy, content planning, influencer marketing.
Month 2 – PPC, content updates and start traffic building according to budget. Review results at end of the month reporting per market, analytics.
Month 3 – PPC, content updates and keep the  traffic building as previous month. Review results at end of the month reporting per market  *analytics. Plan for the next quarter.
Month 4 – Influencer Marketing, content updates, increase traffic building according to budget.
Month 5 – Content updates, keep up the traffic-building according to previous month.
Month 6 – Content updates, keep up the traffic-building according to previous month.
This is just an idea, obviously we can't get too much into details in this post.
Conclusion
20 years ago to be successful in this business you didn't need much knowledge and expenses were limited. We made good revenue without even having our own website! Nowadays, to be as successful in this business you need to be a professional, can't leave anything to chance and make the most out of your available budget. A little bit of luck is also an ingredient. After all, we are talking about casino games.

They say the house always wins, well, you get a share too if you become a successful online casino affiliate. Utd Media is your shortcut to success.